Split Apple Classic - Half Day Guided Kayaking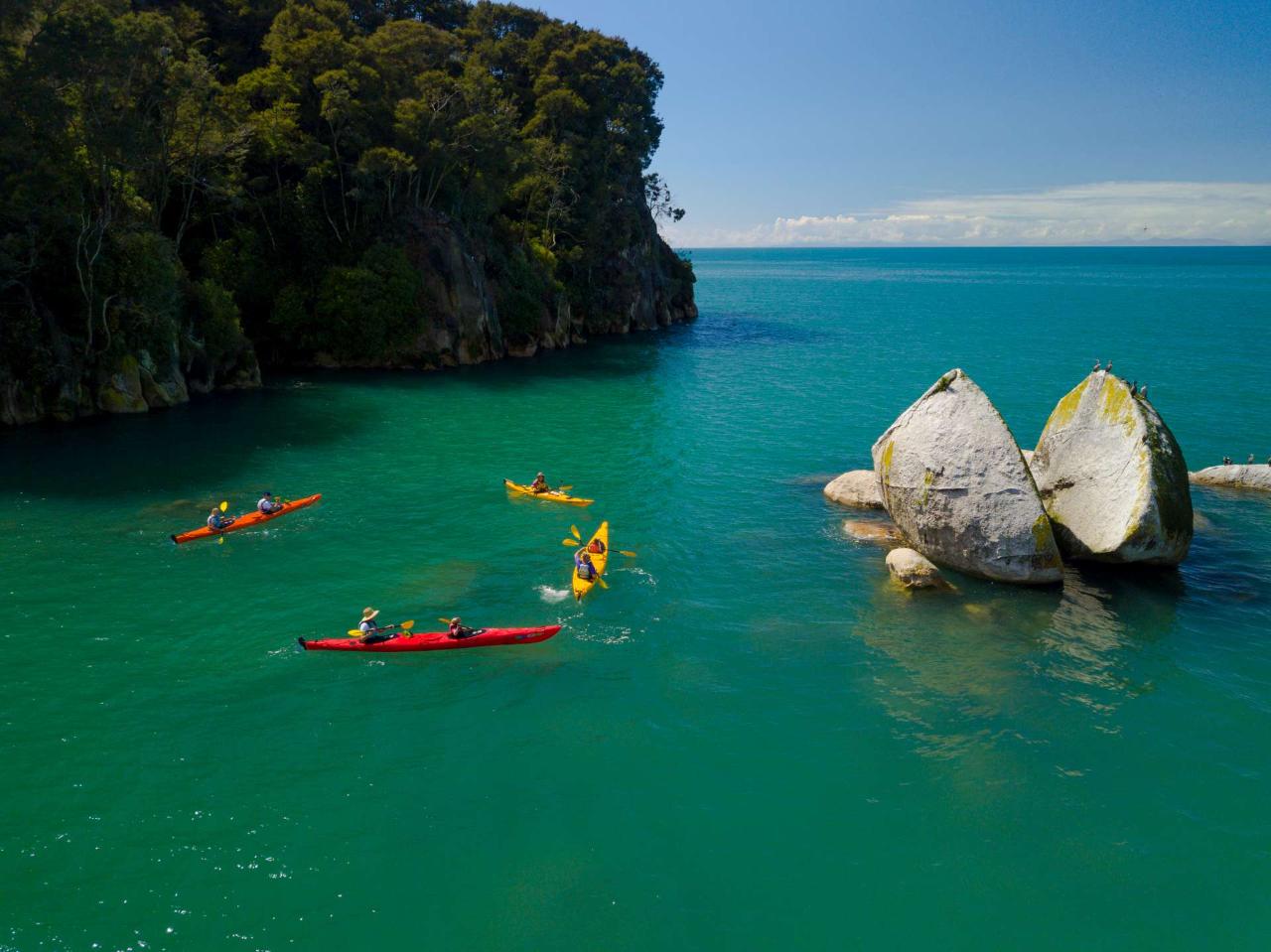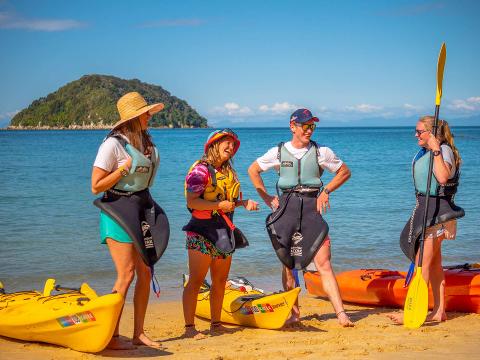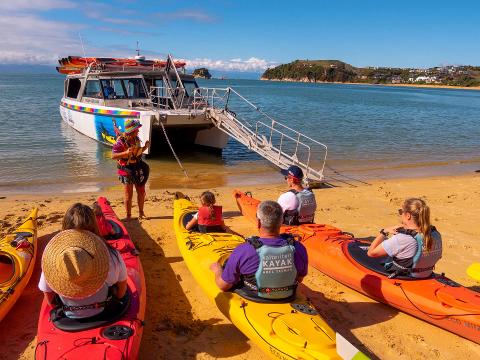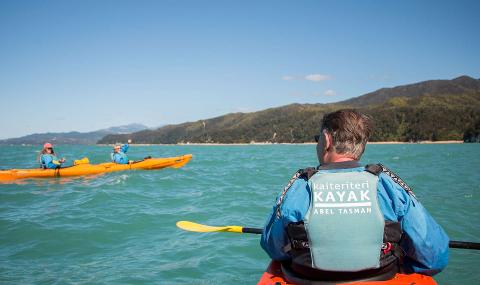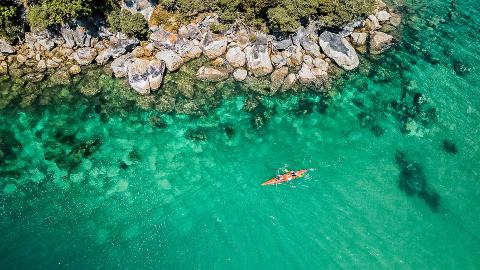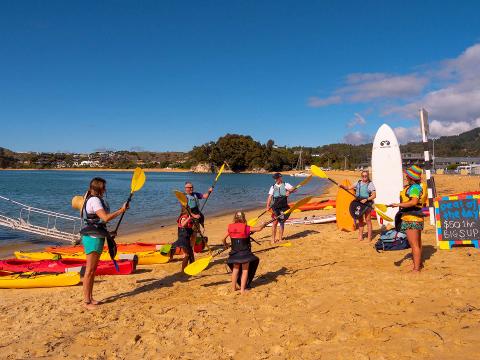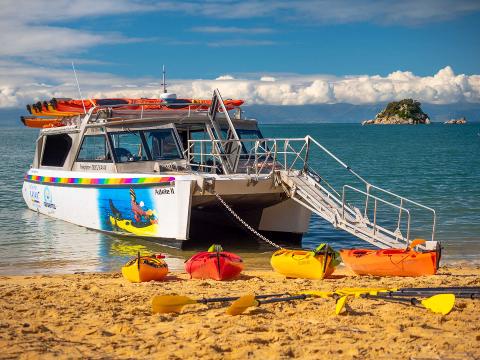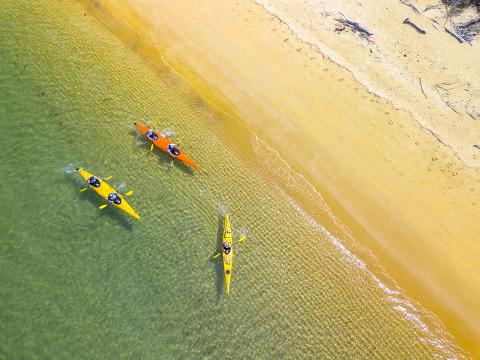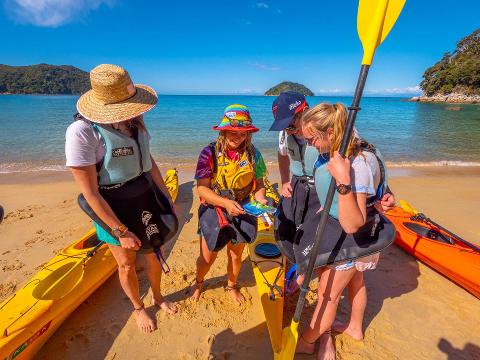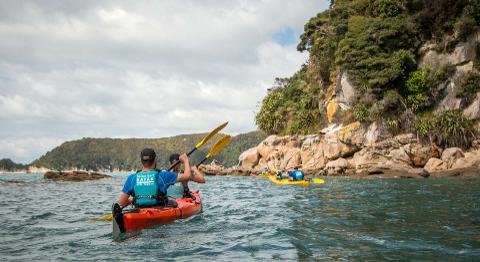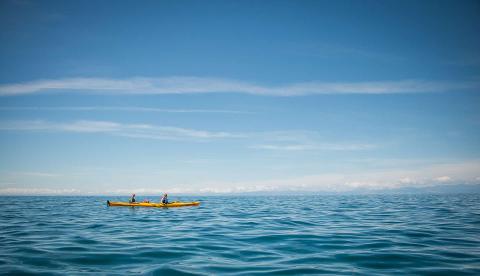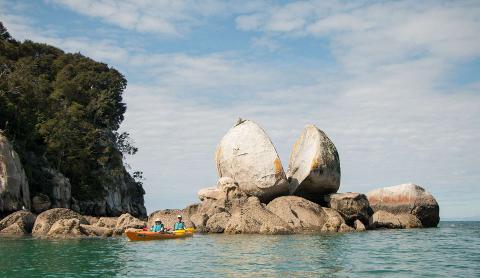 Duração: 3 Horas (Aproximadamente)
Código de produto: SAC
Split Apple Classic – Guided kayak – Half Day.
An all time favourite half day guided Tour!!
Can either kayak in the morning or afternoon.
This trip has a strong emphasis on fun and enjoyment. We don't just show you the best spots to travel to, you will have a great time with a group of people in a beautiful area. Like all of our short trips we paddle at a relaxed pace and pause often to enjoy views, stories and conversation.
Paddle the safest, most sheltered area along the Kaiteriteri coastline. See lots of good stuff in a small area: including islands, caves, golden sand beaches and of course, the world famous Split Apple Rock!! Two hours on the water of quality guided kayaking.
Morning Tour - Check-in no later than 8.30am
Afternoon Tour - Check-in no later than 1.00pm
What You Need to Bring
Hat, sunscreen, insect repellent, warm top (wool or fleece), T-shirt, shorts, swimsuit, wind jacket, camera, change of clothes and water, Lunch and additional snack food (for those of you that get hungry through the day).

What We Supply

We supply: top quality kayak, life jackets, paddles, spray skirts, dry bags for cameras, detailed maps, safety briefing and guide.

We also supply hot chocolate, fresh ground coffee, tea and biscuits.

Families & Children (8-14yrs)

We operate on a 1 adult per child basis for safety reasons. For more children than adults in your group then please phone the Kaiteriteri Kayak office on 0800 25 29 25 to get further details.
For families with younger children we recommend Sea Kayaking in the morning as the sea conditions are generally calmer.
Age
Child (8-14yrs)
Adult 15 years +