Big Tonga Marine Reserve Overnighter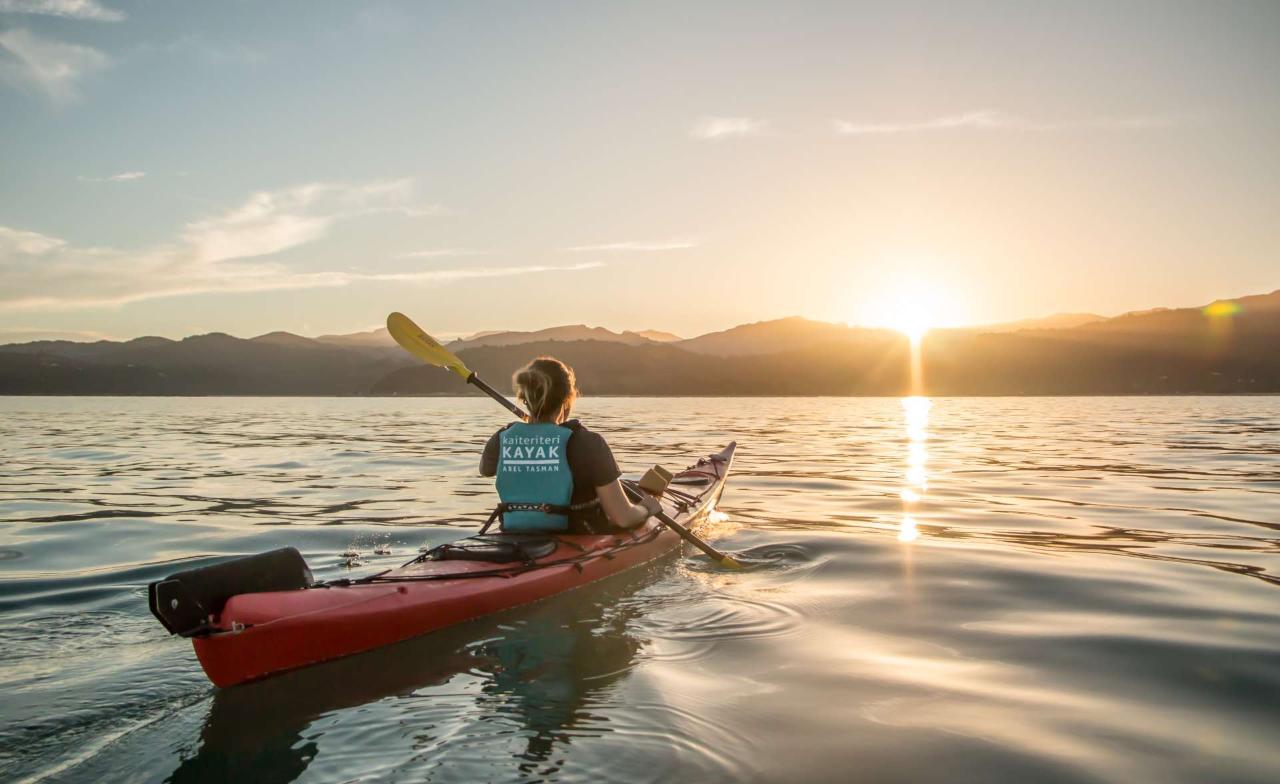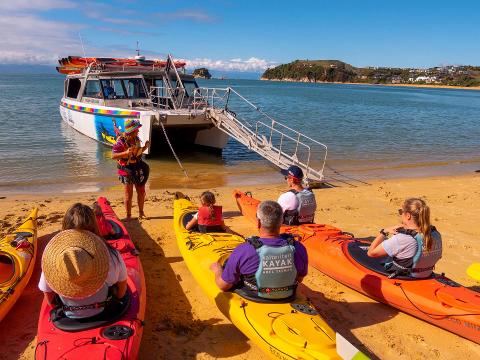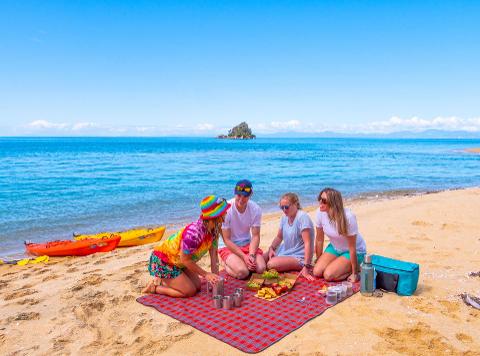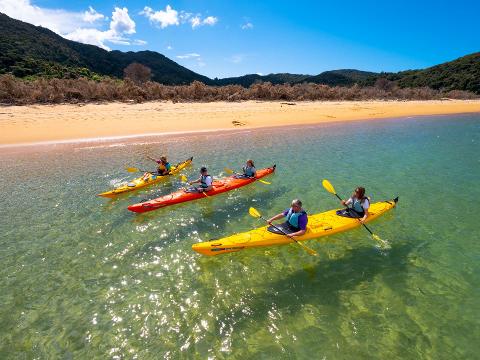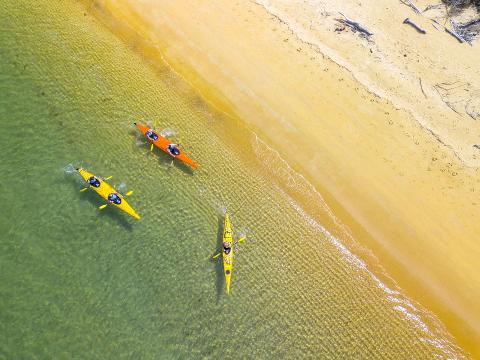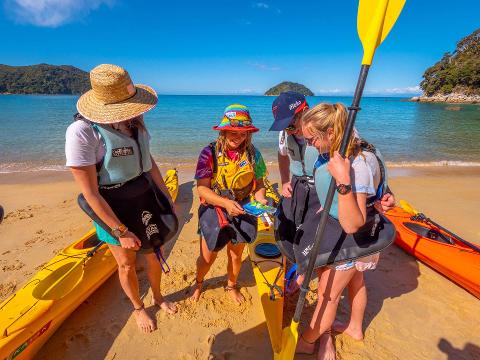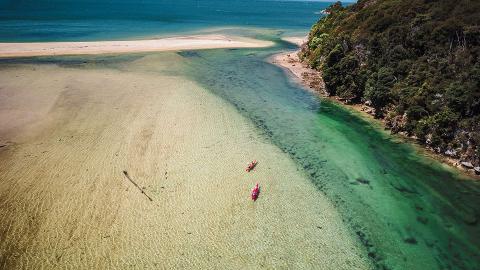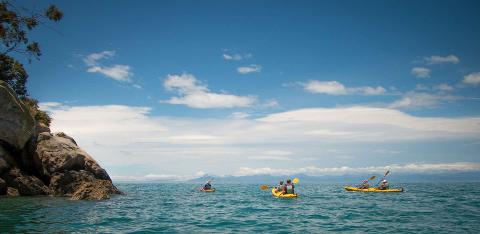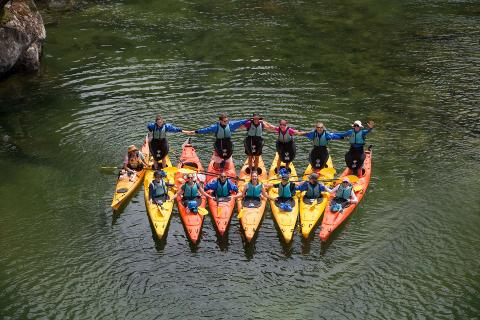 Dauer: 2 Tage (ca.)
Produkt-Code: BTO
Explore Heaps By Kayak and Walking
Day 1 – Kayak
Experience the Abel Tasman from land and water. Join our popular Big Tonga Overnighter and experience the Park over 2 days. Guided Kayaking into the Tonga Island Marine Reserve from Onetahuti making your way down the coast, exploring Falls River lagoon (tide dependent) and secluded beaches and bays along the way. We'll discover: Tonga Island Seal Colony, Shag Harbour*, Falls River Lagoon*, Tonga Arches, and kayak sailing (weather permitting). After a great kiwi picnic and refreshing swim, we'll paddle on to Anchorage, where you can either choose from the DOC hut or camping.
What can we offer…..
• Free return bus transfer from Nelson and Motueka to Kaiteriteri
• Two day kayak and walk combos include all Water Taxi transfers.
• Free transfer of your overnight gear to Anchorage.
• A packed lunch is included in the Kayak trip. You supply all other meals.
• Secure free overnight car parking at Kaiteriteri.
• Accommodation and Overnight permits can be arranged with the Department of Conservation (DOC) and is an additional cost. Let us help you book these.
Ask us about booking and organizing your accommodation in the Abel Tasman.
Day 2 – Walk
Sleep in and take a relaxed self-guided walk from Anchorage south to Apple Tree Bay for a Sea Shuttle pick up at 12pm, 1:50pm or 4pm. This leisurely walk takes about 2.5 hours. Or take a detour and explore Cleopatra's Pool (add 2hrs) or historic Pitt Head and Te Pukatea Bay (add 1 hr).
We hold a marine mammal permit and can get as close as 20 metres to the Fur Seals at Tonga Island.
* winds/tides permitting
Beautiful Onetahuti beach
Tonga Island Marine Reserve
Tonga Arches unique rock formations
Exploration of Bark Bay
Pinnacle Island
Photo opportunities at Falls River lagoon
Pristine waters of Anchorage and Torrent bays
Accommodation extra. Camping, hut and boat accommodation options available
DetailsTrip:Big Tonga Overnighter
Food:Lunch included on kayaking day. Please bring 1 breakfast, 1 lunch and 1 dinner, snacks and water
Paddling:Approx 12km. 4½ hours including breaks
Walking:Up to 11 km. 2 – 4 hours
Sailing:Up to 30 minutes
Water Taxi:2 x Sea Shuttles. Approx 1 hour, and approx 20 minutes
Check-in:8:30am at Kaiteriteri Base
Briefing:About 25 minsDuration:2 Days
Return:4:30pm back at baseAge Limit:14+
Open Season
Open all year round apart from Xmas Day
Pricing
Adult: $245.00 plus accommodation
All prices are in New Zealand dollars and include sales tax (GST).